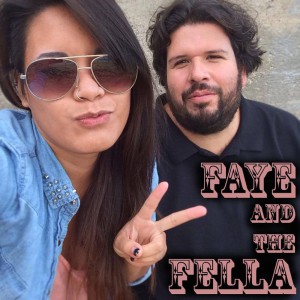 Faye and The Fella are a dynamic duo who specializes in songs from the 1950's to today's modern hits. Performing with acoustic and electric guitars, they add toe-tapping beats with the help of loop stations and percussion accessories creating unique arrangements of familiar Rock, Pop, Soul, Country, and Hip-Hop tunes. Faye and the Fella features two talented singer/songwriters from Southern California's Inland Empire.
Apryle Dalmacio is an award-winning artist whose original music can be heard in retail chains, restaurants, and hotels around the world. On days that she's not performing, she spends her time coordinating a music school, recording voice over material, and sipping on iced lattes while pondering about life's great mysteries.
Adrian "Woody" Garcia is mostly known as the frontman and lead guitarist for the cover band Woody & The Harrelsons, a band who has gained recognition from performing over 500 shows anywhere from Las Vegas to the shores of California. In addition to being a musician, his talents include repairing virus-laden computers, playing the occasional game of hacky sack, and trying to convince his dog to play dead. With over 150 songs in their repertoire, they are sure to entertain your next birthday party, wedding, baby shower, or corporate event.