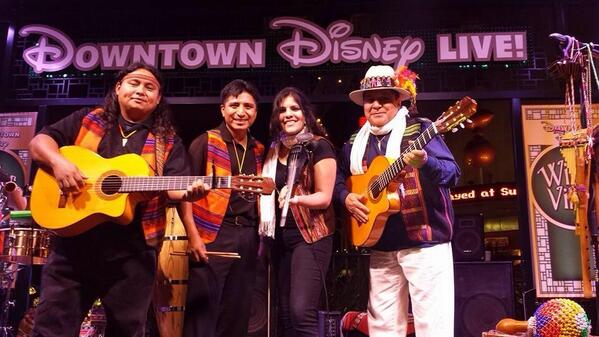 Alturas (formally known as RAMA NUEVE) was born in La Paz, Bolivia in 1975. During the first year the group produced the number one hit song in Bolivia. They also entered and won several folk music festivals and traveled throughout South America performing.
Alturas has made his presence known in Sound Tracks, Television Appearances, and is heard in hundreds of Radio Stations around the United States of America, Latin America, and Europe. Their continuous appearances in Universities, Colleges and Festivals have brought audiences to their feet amazed at the skills and professional performance of Alturas.
In March of 2002, Alturas was nominated  as Best Group in The Orange County Music Awards (OCMA) in "World Music" Category.
Alturas has always received a warm reception and this has made them take the decision to tour U.S.A. and Canada in the near future. They are looking forward to spread their music to people of all backgrounds who will lend an ear.
Whenever, and wherever they perform, their professionalism and musicianship is always admired. As Alturas begins to play, audiences cannot resist participation, clapping their hands and singing along, they are soon captivated as the music takes them up to the heights of  "The Flight of the Condor" for an experience they will never forget.
 VIDEO DEMO