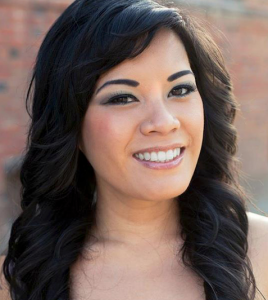 Apryle Dalmacio is a multi-award-winning Singer, Songwriter, and Guitarist from Riverside, California who has captivated the hearts of listeners around the world with her dynamic vocals, expressive performances, and relatable lyrics for 10 years. Her accomplishments have been admired on several levels including commendation from original member of rock band, Chicago's, Peter Cetera, in an invitation to open for his first show of his 2016 tour, and Senator Connie Leyva for her Young Women's Summit inauguration in 2015.
Dalmacio has had the honor to tour around the United States performing at venues from Hawaii to New York. She has performed for the music industry's most popular trade show, NAMM, and performs for corporate celebrations, private parties, and exclusive V.I.P events across Southern California. In addition, Dalmacio is significantly involved with her community, spreading her talents at local coffee houses, street fairs, and city events, and has humbly devoted her time for charities such as Family Domestic Violence, Locks of Love, and The American Cancer Society.
In March of 2011, Dalmacio released her first EP, Fairytale, through Razo Records. She signed Fairytale to independent label, Jamboe Entertainment in 2013, giving her the opportunity for her music to be heard by millions of people a day in retail chains as well as restaurants and hotels worldwide. Dalmacio released her self-titled debut album in 2014 and continues to share her music on YouTube, iTunes, and at live performances with hope that her love for music will inspire others to do what truly makes them happy.
Awards: 2016 The Akademia Award's Best Folk/Pop Song, 2013 Tawag Ng Tanghalan, 2011 Riverside Idol Finalist, 2010 Lemon Festival Winner, 2009 Inland Empire Music Award's Best Female Artist, 2009 Inland Empire Music Award's Best Country Artist, 2008 Nominated Inland Empire Music Award's Best Pop/Rock
SONGLIST
VIDEO DEMO
SOLO
Photo Credit:  D. Christian Photography
VIDEO DEMO
DUO

PHOTO GALLERY