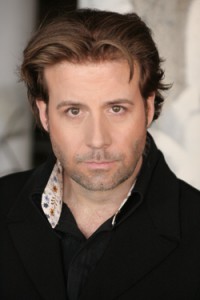 Austin Brooks began his magic career at the age of 17 when he was accepted to the famed Chavez College of Magic. After two years of intense training, Austin was the youngest person to ever graduate from the college and ranked top in his class.
At the young age of 19 Austin took his show on the road and performed all over the country. He performed for companies like Pepsi, Arm and Hammer, Virgin Records, numerous colleges and nightclubs and even spent 18 months in Las Vegas performing for various Casinos and Corporate events.
Always wanting to learn more, Austin set out to earn the rare title of Master Magician. To earn the title Master Magician is not an easy task. Not only must you master all of the styles of magic such as illusions, street magic, sleight-of-hand, comedy, and mentalism, you have to be able to perform your craft across all demographics and events. Austin Brooks is one of the few individuals in the world that have been given the title of master magician.
VIDEO DEMO