Posts in the Living Statues category: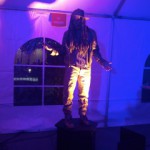 Add these modern-day living statues to your next "Urban Street" event!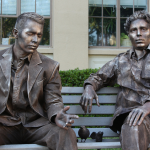 Deeply rooted in European street theater these sophisticated freeze statues are painted to look like a real statue or character. A live person replicates poses of orators and characters from bygone eras. Very unique and spellbinding!
The Living Garden is a unique entertainment experience, where natures come to life with an extraordinary combination of movement, music and live interaction.