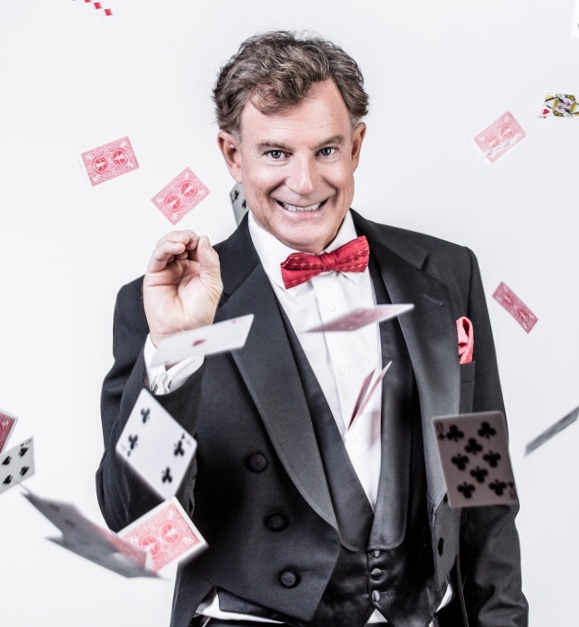 His refreshing approach to entertainment  makes the audience the stars of the show with interactive comedy unique to the personalities of the volunteers. Featuring a jaw dropping stage illusion, comedy stage magic, mentalism or closeup walk around style, Dean was selected as Magician of the Year for the distinguished Thumbtack Awards for 2015, won 2nd Place at the prestigious  Pacific Coast Assoc.
of Magicians 2017 and is current President of the International Brotherhood of Magicians Palm Springs Chapter.
Dean has been featured in numerous commercials, television and film productions including the hit shows Turning Point, Criminal Minds, Runway TV and CBS News.
He lives in La Quinta, CA with his wife Debbie and yellow lab Bailey, and lives his life following Pablo Picasso's quote, "Everything you can imagine is real.
Hailed as "Palm Springs Premier International Man of Magic" by TV & media personality Becky Alfrey,  Dean Apple has performed at celebrity events featuring stars as diverse as Magic Johnson, Jay Leno, Congressman Raul Ruiz & RG III.
VIDEO DEMO
PHOTO GALLERY