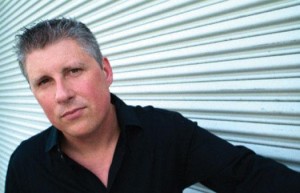 DJ Marc Thrasher has created the first true Video DJ experience for audiences of all kinds. He doesn't just play videos on a screen while he spins music; he mixes multiple videos together into one moving image.
His work is innovative and exciting and engages crowds in ways that traditional DJs can never achieve.
Simultaneously mixing video footage of the very same artists whose music he is spinning results in a full, multi-sensory party experience. DJ Marc Thrasher orchestrates an entirely new and wildly fun entertainment option, where partygoers not only request songs, but request videos as well.
What distinguishes Thrasher from other Video DJs is his ability and willingness to work with clients to customize content for each event, audience and theme.
Thrasher has performed live at major concert events for KHTS, Clear Channel, and House of Blues, and was featured as an opening act for Hillary Duff at San Diego's Cox Arena, and for Dave Chapelle at San Diego's Spreckels Theater.
VIDEO DEMO