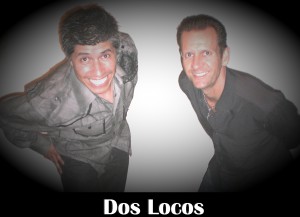 WHAT EXACTLY IS DOS LOCOS?
It's like Dueling Pianos – without the pianos and without the dueling….
It's like a Campfire Sing-along – without the campfire and without the sing-along….
It's like MTV unplugged – without the cameras and without the Rock Stars….
WHAT KIND OF MUSIC IS IN THE DOS LOCOS SONGLIST?
Literally hundred's of songs…
Modern and Classic Rock, Pop, 50's, 60's, 70's, 80's, 90's, Current, KROQ, Blues, Country, Grunge, Pop Surf, Disco, New-wave, Soft Rock, Love songs, Fun Songs, Great Songs, Hits, Deep Cuts…..
VIDEO DEMO