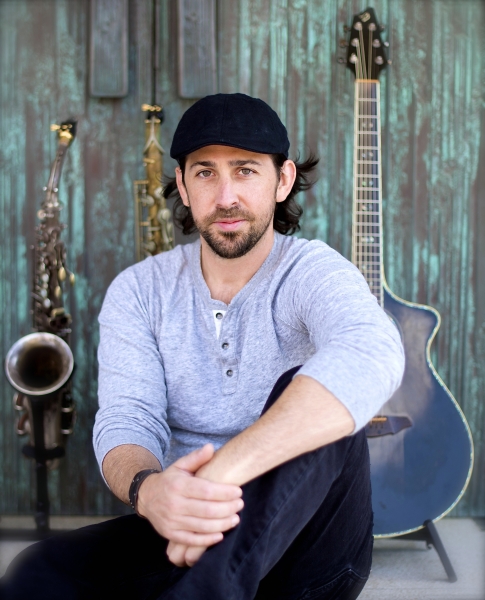 Joe Cardillo creates a unique combination of live loops using percussive beats by thumping his guitar, laying down the chords, and playing bass lines (using the octave guitar pedal).In addition, he sings the melody while often times looping vocal harmonies.
Perhaps the most unique aspect of his show is Joe's ability to open up the songs by picking up any of his four saxophones and playing soulful solos with the loops in the background.Joe's sound can be described as a melting pot of One Republic, Dave Matthews, Van Morrison, and Jason Mraz topped off with tasteful saxophone solos.
VIDEO DEMO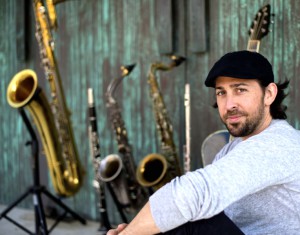 Joe Cardillo and Friends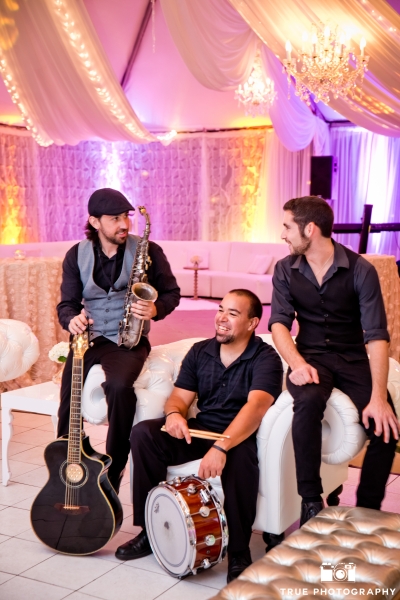 "Joe Cardillo and Friends" is a hand picked super-group of some of San Diego's best musicians. Collectively they have played over 5,000 shows and have shared the stage with Jason Mraz, Sister Hazel, Foreigner, Donavon Franlenreiter, Dispatch, Everclear, ZZ Top and more. Joe Cardillo Trio play a versatile mix of adult contemporary, rock, blues, top 40, pop, country, R&B, jazz, funk and all your favorite sing a longs. With a combination of smooth vocals, guitar, saxophone, bass, keyboard and drums they have the ability to create different vibes while still sounding like the same band. JC & Friends has a catalog of over 500 songs, are great at reading the crowd, and are natural entertainers. They are a perfect addition to add that extra energy and sparkle to make your event a most memorable one.