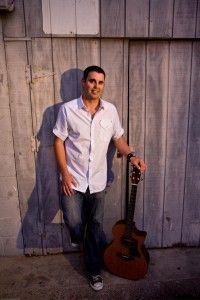 Mike Myrdal is a fantastic singer/guitarist who has been performing in Southern California for the past 13 years.  It seems like each year his band is a finalist at the San Diego Music Awards for the Best Tribute Band category.  Mike's expertise on the guitar spans over two and a half decades.
His repertoire covers a wide variety of artists including Dave Matthews, the Beatles, Coldplay, Tom Petty, Ray LaMontagne, John Mayer, Paul Simon, Metallica (acoustic), Zac Brown, Kenny Chesney, U2, Jack Johnson, Sublime, and much more.
He annually performs between 250-270 shows ranging from bars, music venues, weddings, corporate events, music festivals, private functions, and more.  Mike has shared the stage with John Popper, the legendary harmonica player/lead singer of Blues Traveller.  Some of his high profile corporate performances include Google Inc., GE Healthcare, Pacific Life, and Qualcomm.  His band was also asked to perform at a special pre-N.A.M.M. convention at the La Costa Resort in California for industry leaders in sound recording and engineering.
Mike is an accomplished singer and guitarist with over 27 years experience.  He will leave any audience captivated and highly entertained with his skillful guitar playing and soulful voice.  His ability to connect with his audience in a variety of settings makes Mike the perfect solution for your upcoming event.
Click Here for Mike Myrdal Song List
VIDEO DEMO
AUDIO DEMO
Liog

2:42

Jolene

3:54

Come A Little Closer

5:42

So Much To Say

Duo

2:10
LISTEN TO MIKE'S TRIO SOUND HERE:
PHOTO GALLERY