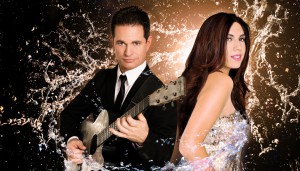 Aragorn and Pucci are known to transform mainstream hit songs from any musical genre into acoustic wonders, taking their audience along for the ride.
"We keep everything fresh – it's never a thought-out thing," said Aragorn Wiederhold, guitarist for the duo. "We pull the audience into the arrangement and keep them engaged and do stuff with the song that is completely unexpected. It's what a really good remix does."
Together, Aragorn and Olivia make challenging music. They rarely play the same song the same way twice. The duo typically changes the harmony and rhythm around each song, only keeping the melody concrete.
VIDEO DEMO