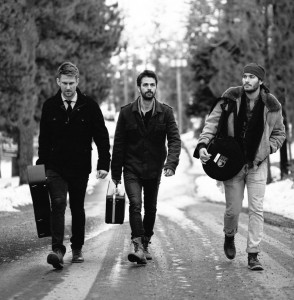 Jason G (dj, drums, guitar) – Jason hails from Eagle, Idaho. A professional drummer, Gates has played in multiple bands. Jason shot two seasons as a series regular investigator on Haunted Collector, one of Syfy's top rated shows. He has appeared in various films & commercials in Los Angeles as an actor. Jason is an Eagle Scout and an avid outdoorsman.
Dustin D (dj, keys) – Dustin is from Thibodaux, Louisiana. He studied audio engineering at the Conservatory of Recording Arts & Sciences. Schuetter is the President and CEO of Studio Bluenoir, a production company for which he wrote, directed & starred in two award-winning films: Samuel Bleak & The Dedd Brothers. Samuel Bleak was the highest rated new drama on Netflix when it was released. Dustin is a proud father and accomplished carpenter.
Tim L (dj, sax, guitar) – Raised in Alaska, Tim later studied at Berklee College of Music. He is the founder of Nightpantz, an award-winning LA based digital comedy collective. As an actor, he's best known for leading roles in Step Up, The Frozen Ground & House of Lies. In his early years, Tim studied ballet at the Royal Ballet School in London & later danced in the film Black Swan.
VIDEO DEMO
PHOTO GALLERY