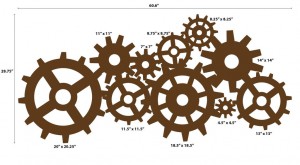 steam·punk
ˈstēmˌpəNGk/
noun
noun: steampunk; noun: steam-punk
1. a genre of science fiction that typically features steam-powered machinery rather than advanced technology.
What the heck is Steampunk anyway?
Often called the "greatest era that never was" this hot new sub-culture genre (with Science fiction roots) has taken on a life of itself.   Set in the late 19th century, it encompasses all of the romanticism of the Victorian Era and super-charges it with "technology that never was."   Think of that vision then cross-pollinate it with elements of a "Vintage Circus"  and voila you have a STEAMPUNK inspired event that is  sure to leave your guests talking about it for some time to come!
VIDEO DEMO