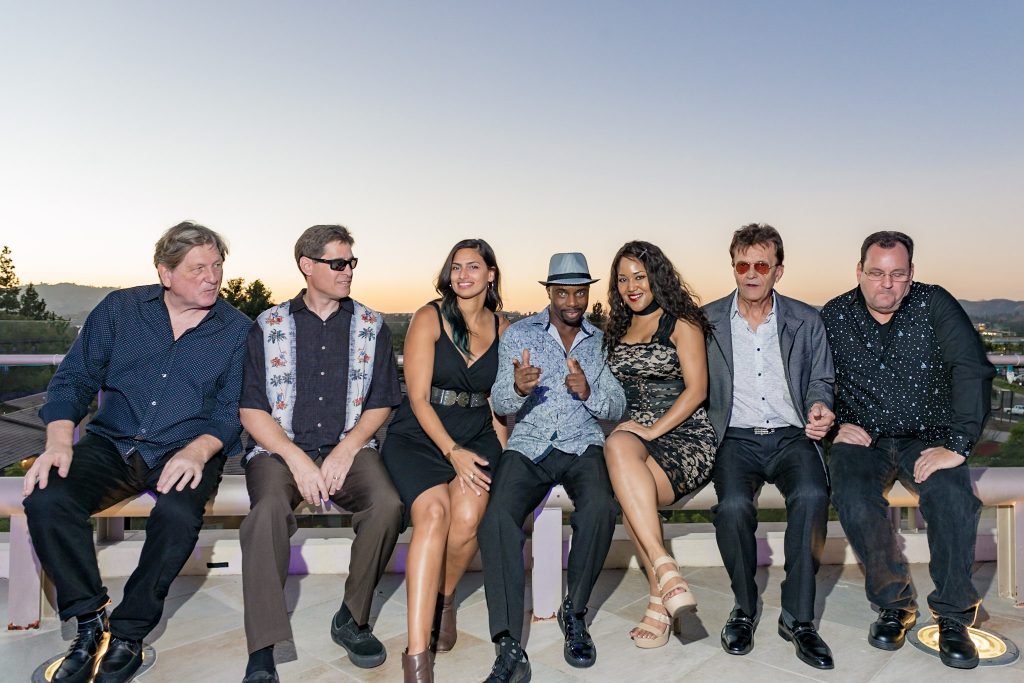 Formerly know as "Fire & Ice Band", The Fave Band features a new and improved electrifying combination of talent, experience and enthusiasm that is sure to make your event one to remember. Our energetic front vocalists, supported by our high-caliber musicians, will keep the crowd engaged and energized with exciting renditions of some of your favorite songs.
We believe in bringing more than just the music; we bring the whole package, a musical experience to keep you and your guests dancing all night long. Our stand-out vocals, unparalleled musicians, exhilarating choreography, and sharp costumes combine to create one incredible music experience that is not to be missed.
Whether you're looking for those slow sultry songs for a cocktail hour or dinner set, a high-energy group to get your guests grooving on the dance floor, or something in between, The Fave Band is the band for you. We are ready and able to surpass your expectations because
we love what we do, and we do it well.
Playing rock, pop, country, R&B, jazz and dance hits, our repertoire spans genres and generations, providing an experience that all can enjoy. We bring our audiences out on the dance floor to shake it to some Meghan Trainor, Pharrell Williams or Bruno Mars. Then we take them back in time with some Aretha Franklin, Earth, Wind & Fire, and Joan Jett.
Is there something you're dying to hear? We can play that too. Your event is about you and your experience, and we're ready to provide that unforgettable event for you down to the last detail. Our combined experience performing for weddings to festivals to nightclubs to corporate events makes us uniquely situated to work with you to create a unique and enjoyable event of any size.
VIDEO DEMO
PHOTO GALLERY