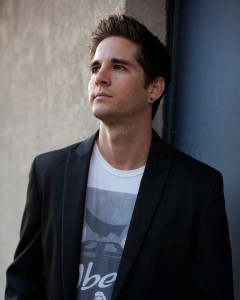 Tom Solis is a talented artist whose style is reminiscent of many singer/song writers of the past. He mixes simplicity and raw emotion to create a uniquely complex sound that is tantalizing to the ears and stimulating to the creative mind.
Tom's genre is a blend of rock, pop, alternative and blues which transforms into an original sound that is refreshing and moving. He expresses his life experiences through song, taking the listener through a moving musical journey. Tom's core, vision and purpose as an artist is to transform the spirit of the listener, by connecting them to each and every note, chord and melody. Tom comes from a very musical family of many talents, in particular his Uncle Sammy Hagar. Tom and Sammy have written and recorded together and Tom drew a lot of inspiration from Sam growing up among other great musicians.
Tom also has a DUO, TRIO, and full-band available for booking.
VIDEO DEMO
AUDIO DEMO
PHOTO GALLERY