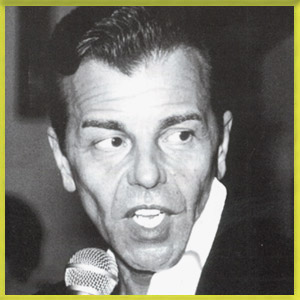 Vaughn Supponatime has performed at corporate events across the country and at major hotel in Las Vegas, as well as multiple appearances on "The Tonight Show."
After four successful appearances at The Frank Sinatra "Twin Palms" Estate in Palm Springs, Vaughn has been selected to sing at The Frank Sinatra Compound in Rancho Mirage- the only singer to appear there since Mr. S. left.
What makes Vaughn the most requested Sinatra singer in the country?
Not only does Vaughn bear a striking resemblance to a young Sinatra, but he brings his own brand of humor and showmanship to every performance.
VIDEO DEMO