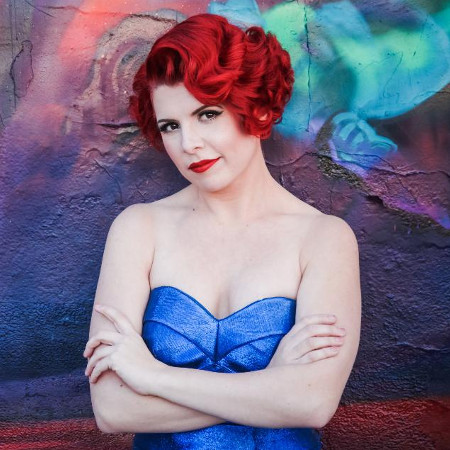 A two-time San Diego Music Award winner for Best Blues Artist, vivacious young vocal phenom Whitney sings with a commanding authority that's usually associated with artists twice her age. No less an authority than soul legend Candi Staton called Shay "one heck of a singer" and asserted "She really has heart." The Beach and Bay Press further stated, "Whitney is one of San Diego's most electrifying artists, with a sassy, brassy stage presence that makes her one of the area's top performers to watch."
The excitement that she currently is generating, through her live performances and her new album A Woman Rules the World, has its roots in the artist's lifelong love for music and performance. After witnessing a performance by the Royal Shakespeare Company at the age of three, Whitney immediately joined a theatre company upon returning home. She's been performing ever since. In 2009, Shay made the leap from performing in theatrical productions to fronting a band and belting blues, jazz and swing material. By then, she'd developed a singularly powerful voice and a riveting stage presence. Those assets have won her an enthusiastic audience on her home turf, where she performs more than 200 shows per year.
In addition to her popularity with club audiences, Whitney has also become a welcome presence at West Coast music festivals, including the Doheny Blues Festival, the Gator by the Bay Festival, the San Diego Blues Festival and the San Diego Music Awards. She's toured internationally, including many acclaimed visits to Brazil. Her music has also been heard in TV and film; including shows on NBC, HBO, Bravo, BET, and the upcoming Tyler Perry film A Madea Family Funeral.
VIDEO DEMO
PHOTO GALLERY