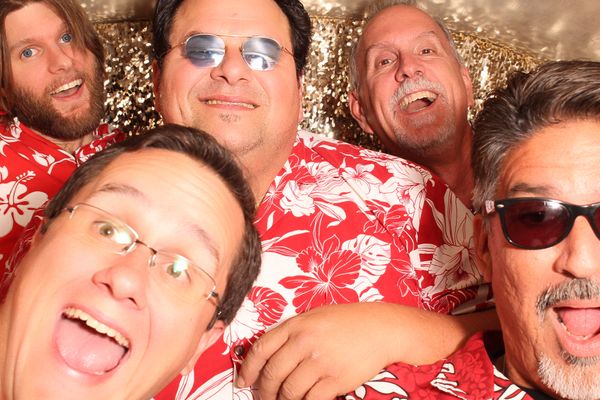 Woodie and the Longboards is one of the most in demand cover acts in the country. Performing a variety of hit music from the 50's to the 80's "Woodie" has kept all of their clients happy by providing the most professional music with a highly interactive and entertaining show.
Choose from any of these musical formats:
Woodie and the Longboards-(Beach Boys Tribute) rated number 1 in America today by gigmasters.com…get ready to limbo down
Heartache Tonight-(Eagles Tribute) is a two hour tribute to one of America's best loved bands. 5 part harmonies, 3 part guitars…
The Hard Day's Knights-(Beatles Tribute) all of your favorites from the Fab Four…
Oldies Tribute– One of the highest rated oldies band in the nation
Classic Rock– Playing acts others can't like Queen, Foreigner, Journey, and Boston to name just a few.
That 70's Band– Disco, Classic Rock, Novelty Tunes…Polyester, platform shoes, afro's…dance off!!
California Tribute– combining The Beach Boys, The Eagles, Journey, and other iconic California acts can make your California based event even more memorable.
Woodie's British Invasion–  Featuring the music and styles of the British Invasion
Or mix them all, they have over twelve hours of music to pull from.
Woodie and the Longboards was begun in 2002 by John "Woodie" Keating. Having just left a position as frontman for a Disney house band, John assembled musicians he had enjoyed working with over the years to focus on performing music from the 60's and 70's. This gave rise to "That 70's Band" and "That 60's Band".   A contact in the Pacific Northwest asked if they had a more "beachy" sounding name and hence the birth of Woodie and the Longboards and they have never looked back since.  With a slew of sounds and options, we're sure you'll find the perfect match for your next event!
VIDEO DEMO "WOODY AND THE LONGBOARDS"
VIDEO DEMO "HEARTACHE TONIGHT"
PHOTO GALLERY