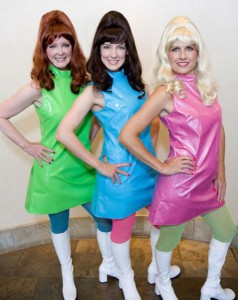 Let the 1960s Girl Group Review take you back to a simpler time, when finding true love was the only thing worth living for!
Reminisce to the music of …
The Chiffons
The Angels
Leslie Gore
The Shirelles
The Supremes
Martha and the Vandellas …
featuring:
• My Boyfriend's Back
• One Fine Day
• It's My Party
• Supreme's Medley
• …and MORE!!