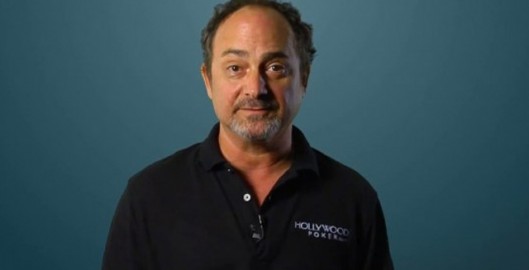 Pollak kicked off 2003 by reuniting with Bruce Willis, Matthew Perry, and the cast of "The Whole Nine Yards" to film a long-awaited sequel for Warner Brothers, "The Whole Ten Yards." He plays Lazlo Gogolak, the father of his original character, Janni. In early March, he began filming the independent feature "Seven Times Lucky," in the starring role.
Recently, he has signed on to be one of the celebrity's voices in Disney's new animated feature, alongside Robert De Niro and Renee Zellweger. On the small screen, Pollack will guest host the Discovery Network's "Movie Lover's Roadtrip." Pollack plans to continue performing stand-up comedy around the country between filming projects.
In 2002, Pollak garnered rave revies for his guest appearance as the station owner's obnoxious son, Sydney Portenbody, on the critically acclaimed "Life With Bonnie." He appeared in the box-office hit "The Santa Clause 2" with Tim Allen and completed a screenplay for Disney that will star Tim Allen. Calm Down Productions, Inc., the company Pollak formed with producing partner Lucy Webb, will produce Pollak's writing and directorial debut next year.
Pollak is a veteran actor who has appeared on more then 50 feature films. He starred in "Stolen Summer," the first film to be produced by HBO's and Miramax's Project Greenlight, with Aiden Quinn and Bonnie Hunt. He teamed with superstar comedian Eddie Murphy to do the hit comedy "Dr. DoLittle 2.
2001 marked Pollak's return to the stage as he headlined a 20 city stand-up comedy since the age of 10. He became a touring professional stand-up at age 20, and then in 1988 landed a role in George Lucas' "Willow," directed by Ron Howard. In 1990, he co-starred in Barry Levinson's "Avalon" for which he received an overwhelming response from the film community. It was Pollak's role in the 1992 film "A Few Good Men," directed by Rob Reiner and starring Tom Cruise, Jack Nicholson and Demi Moore, that garnered him fellowship among a select group of highly respected character actors.
In 1995, Pollak distinguished himself among a stellar ensemble cast in Bryan Singers sleeper hit "The Usual Suspects" and won a prestigious award from
The National Board of Review. The film also won two Academy Awards and became an international sensation. Other highlights include working with Robert De Niro and Joe Pesci in martin Scorsese's "Casino" and co-starring with Jack Lemmon and Walter Mattheau in the box-office success "Grumpy Old Men" and its sequel, "Grumpier Old Men." His production company opened the play "All Grown Up and No Place To Go" in San Francisco to sensational reviews.
In 1997, Pollak starred in the "Underworld", a crime telepic for Warner Bros. And NBC, which he co-created and co-executive produced with Chris McQuarrie (Academy Award –Winning screenwriter of The Usual Suspects) and his producing partner Lucy Webb.
In 1999, Pollak starred opposite Arnold Schwarzenegger and Gabriel Byrne in Universal Pictures' "End of Days," directed by Peter Hyams. He followed this performance with a starring role in the political thriller "Deterrence." This was Rod Lurie's (The Contender") first feature. The film was later sold to Paramount Classics and received critical acclaim at the 1999 Toronto Film Festival.
Pollak makes his home in Los Angeles with his wife and enjoys reading, playing poker and good cigars.