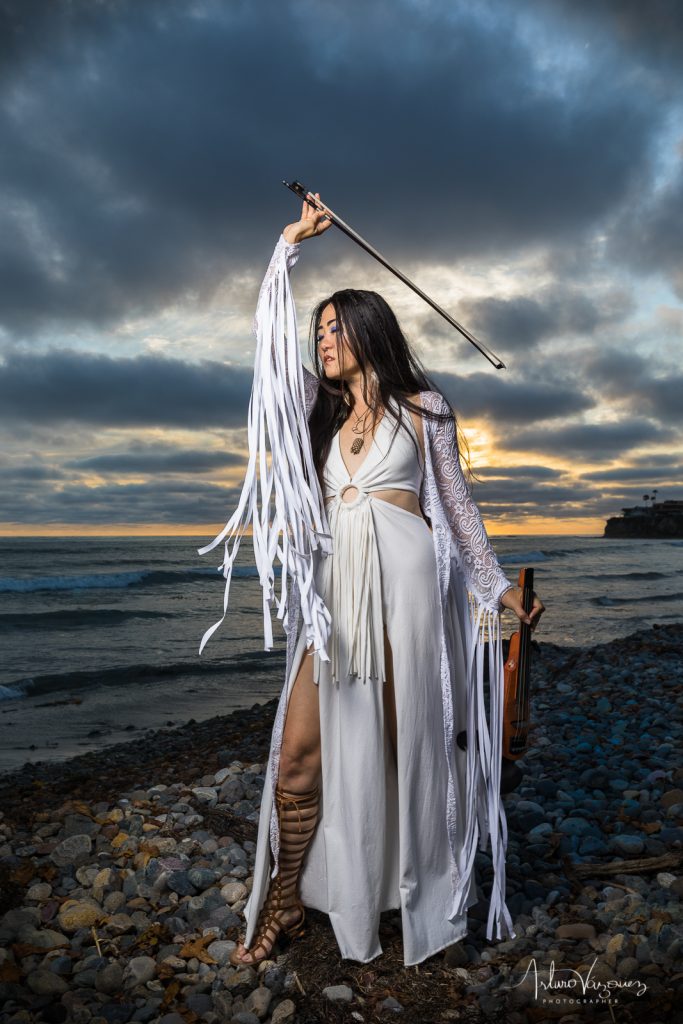 Born in South Korea, Jamie Shadowlight moved to the United States at the age of 2. She started playing classical violin at age 5 and by the age of 12, was known as an award winning violinist in LA, winning the Grand Prize for the LA/KOREAN Times Concerto Competition, and the Gold Medal for her trio in the Bach Festival, among many others.
When she left home at age 18, the classical world expanded into many other genres as she took the americana right of passage, the Jack Kerouac Journey of On the Road, by traveling around the country, becoming a street musician, playing with every musician she met along the way. She found her home in San Diego and made her roots there.
Shadowlight loves to explore and expand the context of the violin in music in imaginative ways. In addition to composing her own music and writing songs on piano and guitar, which she released in a CD called Music From a Love Shared, she has adapted West Side Story as a harmonic love story between the violin & trumpet in a latin jazz setting, brought the violin into brazilian music in a tribute to Antonio Carlos Jobim, funked it out playing a night celebrating the music of Stevie Wonder, and collaborated with trumpeter Gilbert Castellanos in Jazz meets Star Wars.
Her Electric jazz fusion exploration of the music of Jimi Hendrix, Led Zeppelin, Santana and Jeff Beck on electric violin backed by a power trio featuring jazz piano virtuoso Mikan Zlatkovich (Louis Hayes, Chet Baker, Stanley Jordan), electric bassist Cecil McBee Jr. (Hubert Laws,Bradley Leighton),and drummer Russell Bizzett (Tommy Bolin, Jose Feliciano) explored the sounds of the 5 string electric violin with a pedalboard, adding wahwah, distortion, and more to create an exciting new sound.
She also has created a unique solo violin sound, and collaborates her electric violin with live video visual artist Xavier Vasquez. She plays electronic music with DJ's and was a featured act at the Eternal Festival of Electronic Music.
Along with her many musical and visual projects, Shadowlight plays violiddle, a combination of violin and fiddle with The Western Collective and other Americana bands. She has played with numerous artists, including Tony Furtado, Mike Keneally, Cody Lovaas at the BroAM, Robin Henkel and more.
She has performed with the Martin Luther King Jr. Community Choir at the Joan Kroc Theater, and performed at Balboa Park for the acclaimed play, The Journey of the Skeletons, for which she received 2 special commendations from the city of San Diego and the State of California for her dedication to the performing arts.
In 2016, she was chosen to perform at the Martin Luther King Jr. All People's Celebration at Balboa Park.
She also teaches the next generation how to release their creativity and expression through music. She hopes to share her love of music in a way that helps others find their ow.nShe has been a guest career speaker for STEAM and has performed at numerous colleges and schools, UCSD, SDSU, San Marcos among others.
PHOTO GALLERY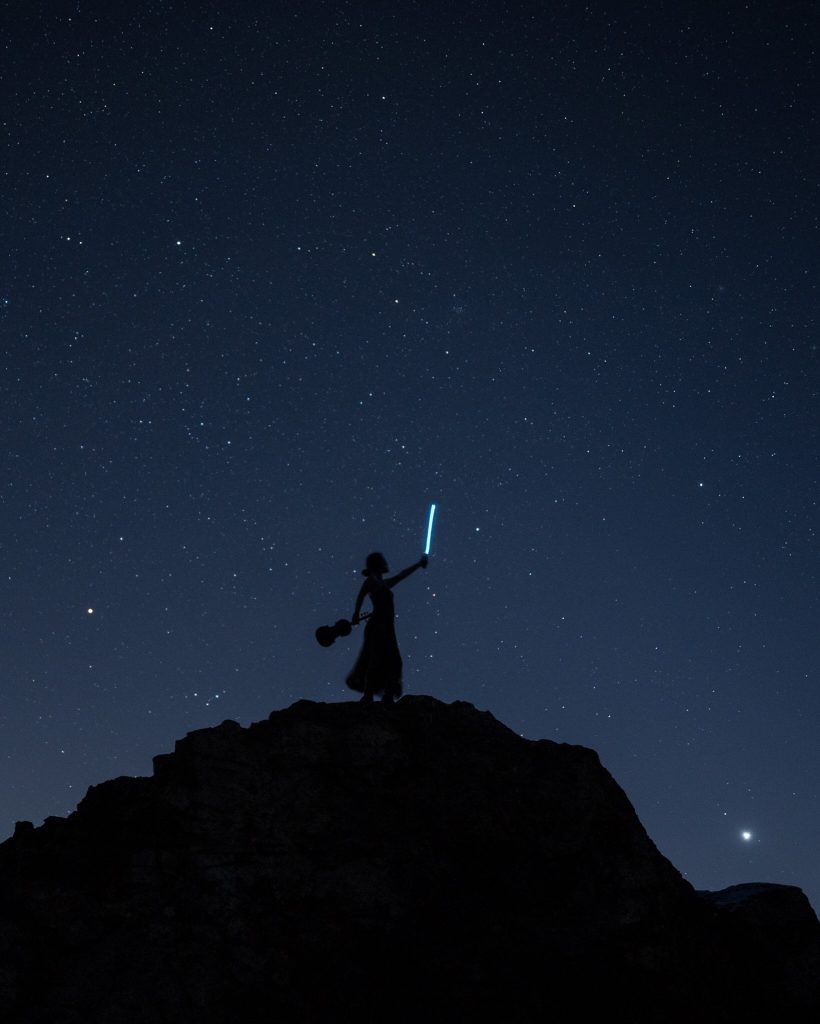 A Cross-section of the music Shadowlight can play includes: Ibiza playlist grooves with Electric violin
We found Love in a Hopeless Place (Calvin Harris remix)
Clean Bandit
Havana
Despacito
Lindsey Sterling Crystallize
And others
Journey
Eric Clapton
Led Zeppelin
John Legend
Alicia Keys
Brazilian Music
Cuban mix
Dance mix
Katy Perry firework
Classical remix
Top 40
just to name a few