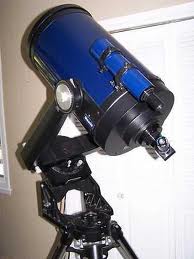 Sky Watchers evening programs are literally out-of-this-world and can be set up at any location with a clear view of the night sky.
An evening spent with Sky Watcher is pure magic, as participants explore the fantastic legends and romantic heroes that surround the heavenly bodies with which we share this universe.
Listen to your star guide navigate the solar system and weave fantastic tales about the constellations above as you peer through the Meade 8" Schmidt-Cassegrain computerized telescope or sky binoculars provided for you.
Bask in the soft light of the night sky, allowing your imagination to transport you to faraway worlds of gods and monsters while munching on complementary Mars, Milky Way and Starburst candy.
Pause for a moment and ask those questions about the universe which are nagging at the back of your mind as you refer to the personalized constellation sheet provided to you as part of the tour…