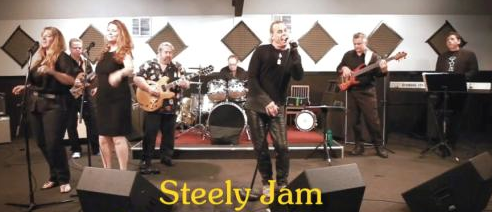 STEELY JAM BAND
Always the thinking man's band, Steely Dan created a sound and sensibility that changed the music world forever.  Steely Jam doesn't just recreate the sounds of Steely Dan.
They bring it to life with all the polish, style, musicianship and wry wit that makes the music so irresistible.
Steely Jam pays homage to the sound, the sense of humor and sophisticated social satire that Fagen and Becker created.
They kick off their high heeled sneakers, they lay down the law and break it. They're the raw flame,  the live wire.  And it makes the night a wonderful thing.
VIDEO DEMO
PHOTO GALLERY