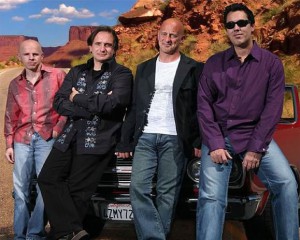 THE TRIP is a high-energy modern rock, 80s, classic rock and every other rock in-between band. The Trip plays with the same enthusiasm, energy, musicianship and authenticity as the original artists.
Fortune 500 companies have relied on THE TRIP for their successful events.
THE TRIP is available for corporate and public events, weddings, private parties and concerts.
The members of 'The Trip' have traveled the US and abroad playing everywhere from Disneyland to nightclubs, concerts, festivals, weddings, TV shows and performed at private and corporate events (such as Disney Studios, US Navy, Mazda and EDS).
VIDEO DEMO