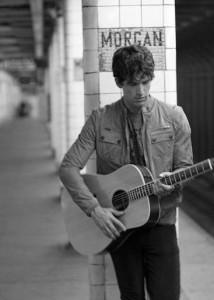 Singer/guitarist Trent Hancock has entertained for parties, weddings, and corporate events around the country for over 8 years. His repertoire ranges from today's chart toppers, to groups such as the Beatles and Elvis and everything in between.
Whether performing Bob Marley or Bob Dylan, John Mayer or Johnny Cash, Trent brings each song to life with his fresh acoustic arrangements and easy-to-listen-to sound. He is comfortable playing as an instrumental guitarist, or a guitarist/singer.
Trent's passion for music shines through his soulful ballads blending elements of folk and acoustic pop leaving the audience wanting more. His organic simplicity and heart-felt connection with the audience combined with his energy and charismatic showmanship are just a few qualities that make Hancock a well-respected staple in the San Diego music community.
VIDEO DEMO
AUDIO DEMO
Marry Me - Train Cover

1:33