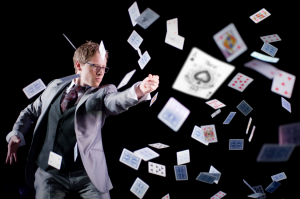 Ben Seidman currently stars in Magic Outlaws on Travel Channel.
Seidman is the only person in history to be named the Resident Magician at Mandalay Bay, Resort & Casino in Las Vegas. His residency at Mandalay followed a three-season contract as creative consultant for Mindfreak on A&E, during which he designed the illusions performed by Criss Angel.
Contact us for more information and availability for this very talented magician!
VIDEO DEMO
PHOTO GALLERY