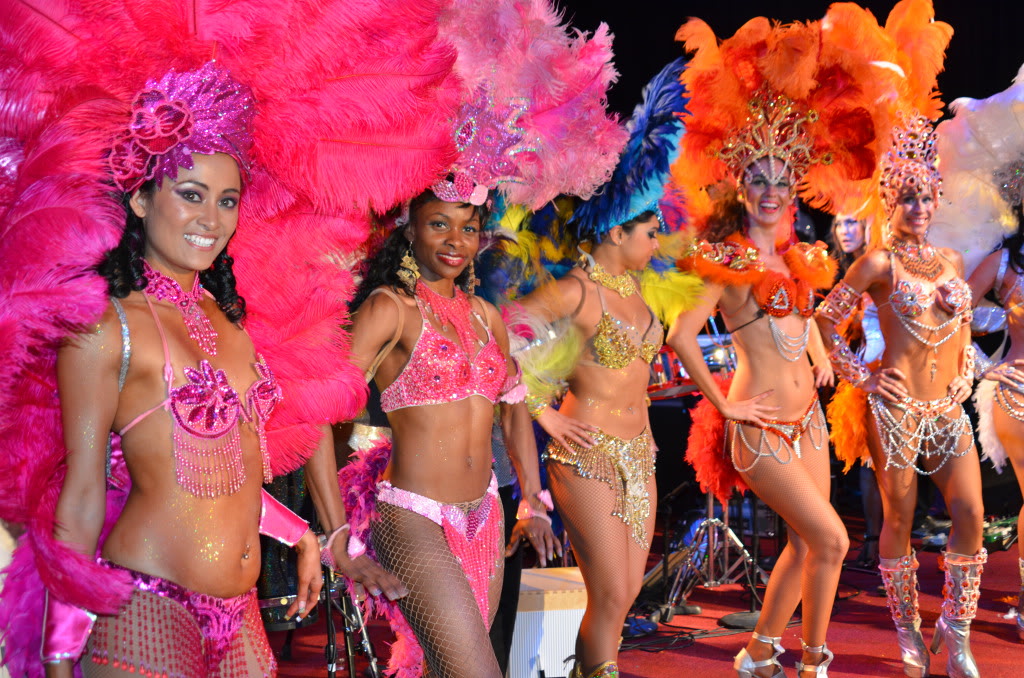 Ever wonder what it would be like being surrounded by Brazilian dancers? How about Samba music and dancers or a carnival show with feather dancers!
Brazilmania has been actively producing and promoting Brazilian Carnival, Mardi Gras Events and Shows  since 1988. We have produced and promoted shows with such Brazilian artists as OLODUM, Moraes Moreira, Renni Flores, from OBA OBA, Daniela Mercury, Ed Motta, Djambi, Marisa Monte, Ivan Lin, RACIONAIS MCs and Gilberto Gil.  We also coordinate and organize the Carnival Mardi Gras Parades for San Diego Street Scene, the largest food and music festival on the West Coast.
Brazilmania is one of the largest most authentic Carnival Event in California.  It brings together San Diego's Brazilian community and the rest of San Diego to celebrate the most important party of the year. Throughout the years we have served as a vehicle to bring people together and build a cultural bridge between Brazil and the United States.
We provide Brazilian, Latin, Caribbean, Jazz, Flamenco and Caribbean artists for Conventions, Parades, Carnivals, Street Fairs, Weddings, and Private Events.
PHOTO GALLERY