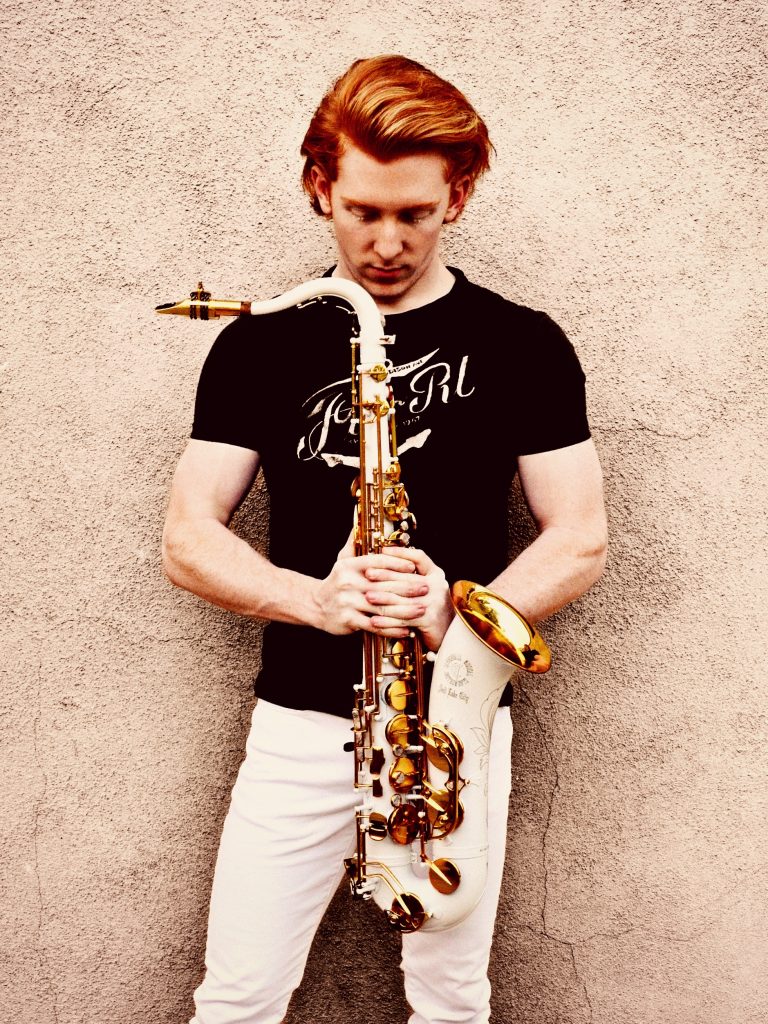 Chase always had a love for jazz and a love for the saxophone. He began playing at age 10 and by age 14 was already on stage at Spaghettini Seal Beach. From La Quinta California and a newly high school graduate, he has just released his debut solo CD in January this year. With 10 upbeat and moving songs co-written and produced by music great and hit maker Steve Oliver, he is quickly making his way up the charts. His new single "Into The Sun" is being played on radio and is being added to playlists all over the world.
From the very early years, he has enjoyed playing alongside some of the greatest musicians in contemporary jazz, such as: Steve Oliver, Will Donato, Peter White, Richard Elliot, Rick Braun, Eric Darius, Vincent Ingala, Marc Antoine, Brian Simpson, Paul Brown, Slim Man, Ricky Lawson, Michael Paulo, Jeff Kashiwa, Deanna Bogart and so many others.
Chase is ready and looking forward to a career in composing, recording and touring. Along with the many jazz festivals lined up for this year, he can still be found making special appearance performances in the Palm Springs/Palm Desert area.
VIDEO DEMO
PHOTO GALLERY