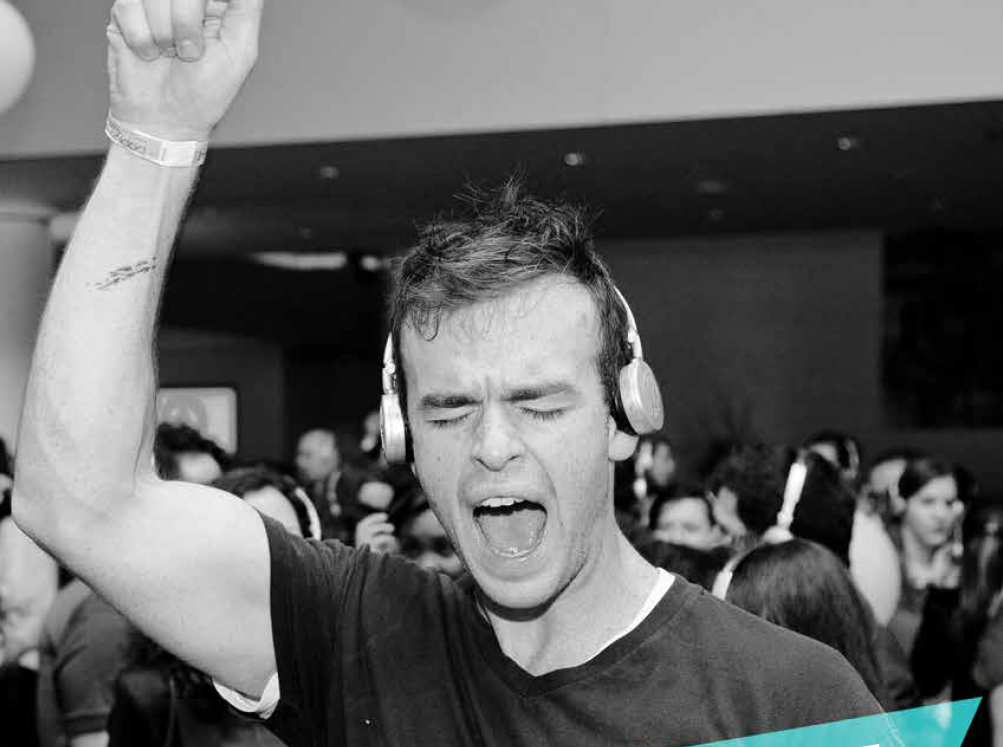 PARTY ANYWHERE. ANYTIME.Entertain without the complaints! Noise is no issue for anyone who doesn't want to hear it.
GROUP EXPERIENCE, INDIVIDUAL CONTROLS
At a silent disco, you make the decision to listen to the music or chat with friends. No yelling required. Our silent headphone system offers two channels of audio so your guests can maximize their listening options. Have DJs compete for listeners, or entertain different age groups by offering a selection. You can finally invite your country music friends and your techno friends to the same party!
EASY SET-UP
All you need is the audio, we'll take care of the rest! Selecting the right headphones ultimately depends on the vision you have for your event. Are you planning for a small private party? Music festival? Corporate event? Having an understanding of your guests and their preferences will help you decide on the equipment that will best suit your needs.
You can host your silent disco at any venue! Being creative is always a hit with the crowd, so plan on a venue that will enhance the experience!
Contact us for more information and a FAQ Sheet regarding the Silent Disco.