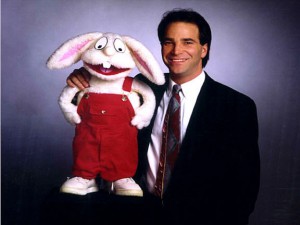 Visual, unique, international!
Ventriloquist Steve Bernard shows his hilarious abilities that have wowed audiences on both sides of the Atlantic for decades. Besides appearing on numerous international television shows, he's made over 70 TV commercials in six languages!
His resume also includes appearances at comedy clubs nationwide, college campuses, and lots of experience entertaining on cruiseship lines such as Norwegian Cruise Lines, and Holland America.
Steve makes every performance unique by personalizing each show, using information about the company's product or service, and making some fun with some the key people.
Steve definitely offers one of the most unique comedy shows anywhere.
Besides the laughter and pure enjoyment of a live, world-class comedian, audiences never forget the exciting feats of skill and daring presented as Steve competes with Jack to win the audience's appreciation. Who can amaze the audience more with their abilities…the ventriloquist or the puppet? (Nothing personal, Jack)
Even if the puppet is the crowd favorite, Steve is proud to work with Jack, the world's only juggling and fire-eating rabbit. Fluffy, cute, fearless.
VIDEO DEMO