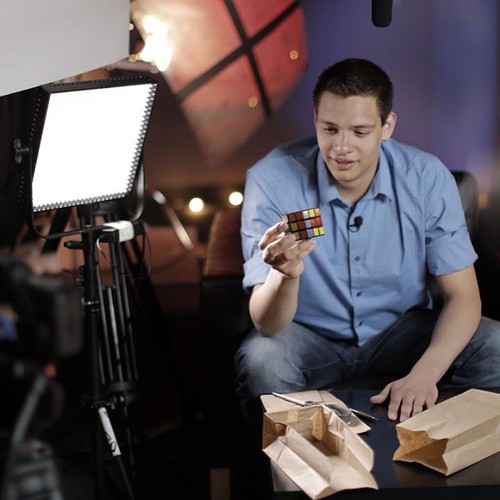 Steven Brundage is a professional magician, who, at the age of 25, has been practicing magic for over half of his life. Perhaps most famous for his nearly impossible Rubik's Cube routine, Steven has been making a name for himself all over the world. Recently coming into the global spotlight for his viral video, magician gets out of speeding ticket with magic.
Steven has now been seen on television shows in Russia, Japan, and Britain as well as on television shows in the US, such as ABC's Good Morning America (December 2014), NBC's Today Show (December 2015), Caught on Camera with Nick Cannon (July 2015), Penn and Teller's Fool Us (August, 2015) and NBC's The Steve Harvey Show (January 2015). In addition, his resume is lined with features on news outlets, including The Huffington Post, New York Daily News, Buzzfeed, The Daily Mail, and more.
Specializing in stage, walk-around, and close-up performances for high-end corporate events and private parties, Steven's adaptive show is the embodiment of modern magic — hilarious, astonishing, and consisting of new and original tricks that cannot be seen anywhere else. Watch as Steven expertly solves a Rubik's Cube in one second, blindfolded, behind the back, and more.
With an impressive catalog of raving clients, a biography lined with countless national appearances and a performance overflowing with absolutely incredible and astounding tricks, master magician Steven Brundage has the experience and expertise to make any event a success.
VIDEO DEMO
PHOTO GALLERY