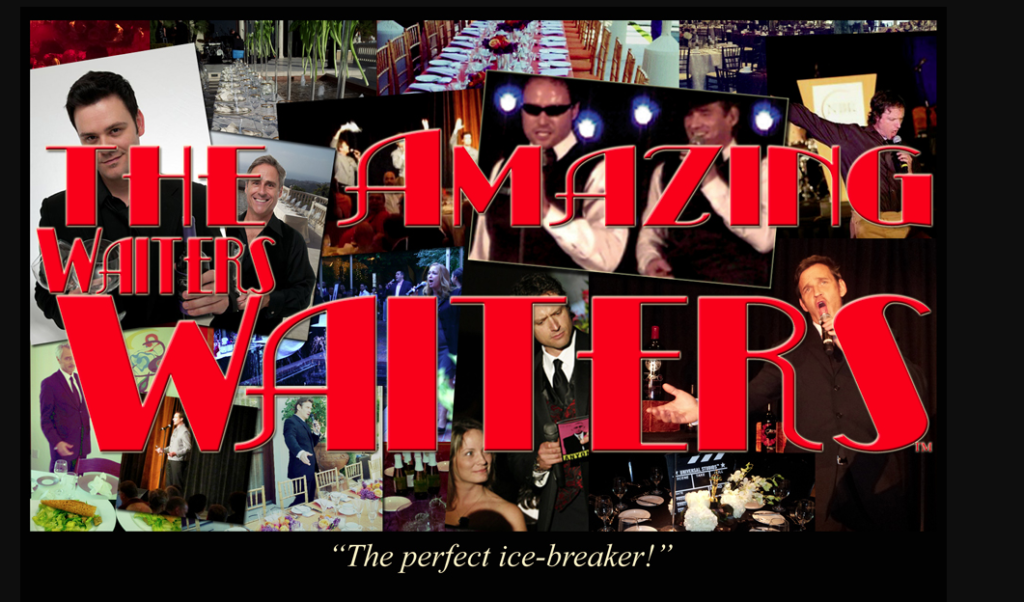 The Amazing Waiters™ is the brain child and off-shoot of THE AMAZING TENORS™, both created by Broadway & Opera Stars, Sean McDermott and James Anest.
Together they bring over 30 years experience, having performed in thousands of high-end corporate shows as solo artists, singing waiters, and numerous other types of entertainment.
The Singing Waiter element fulfills many elements to a night. You have diversion/surprise, wonderful music tailored to your theme or guest preference, comedy which brings laughter and chatter, branding or attendee emphasis which will make your guests (or client) feel special, and finally the incredible talent which everyone is attracted to.
The Amazing Waiter experience is like no other Singing Waiter act. From the moment your guests arrive, they are met with our in cognito artists, mixing, pour a glass of water, possibly ask if someone would like some red or white wine, all the regular duties of a server…that is until it's SHOW TIME
We are subtle…you may not have even noticed the nuance…that's the idea!
VIDEO DEMO