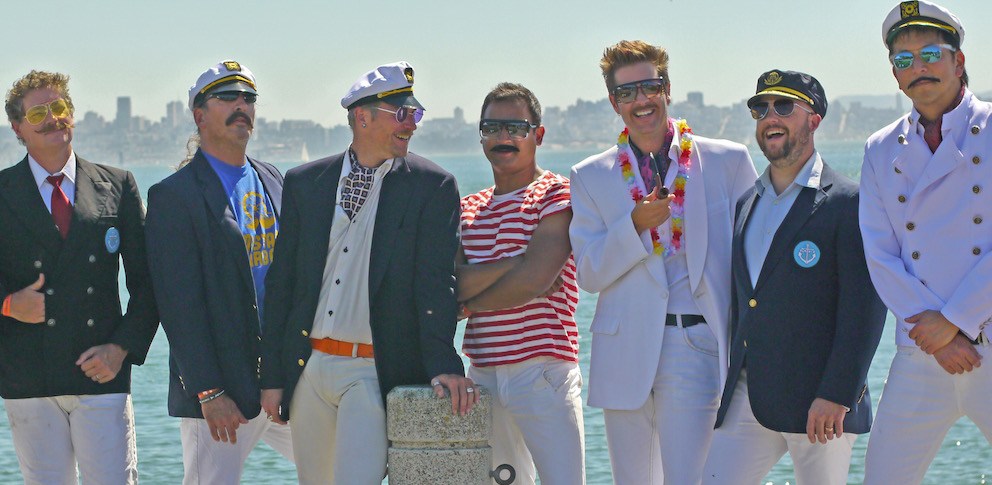 Mustache Harbor is San Francisco's newest and most happening party band. With recent sell-out shows at Slim's, Bimbo's 365 Club and standing ovations received at appearances at Outside Lands Festival and Sausalito Art Festival, Mustache Harbor have brought a whole new unstoppable party sensation to the scene. Mustache Harbor have become in demand for private parties and club performances from the Bay Area to Las Vegas and Lake Tahoe to Los Angeles.
Their live shows have become gathering places for a diverse audience who like to arrive dressed up in party attire (nautical, tropical, retro, free-form, whatever!) and dance along and sing along to much-loved iconic soft rock hits such as Ride Like the Wind, Come Sail Away, Africa and many more. Mustache Harbor are renowned for their precise renditions of these classic hits from the 70′s and 80′s. The musicianship is stunning, the vocals and hormonies are outstanding and a commitment to honoring some of the best music of all time is what Mustache Harbor are all about.
You will not only dance. You will be entertained and you will sing along. No matter what the nature of the party is, Mustache Harbor will turn up in costume and put a smile on everone's face.Turn your occasion into a yacht rock party, or simply have Mustache Harbor show up and provide the fun.Free mustaches handed out at every show. A splendid time is guaranteed for all.
ENJOY THE RIDE!
Mustache-Harbor-Song-List-2016
VIDEO DEMO
PHOTO GALLERY