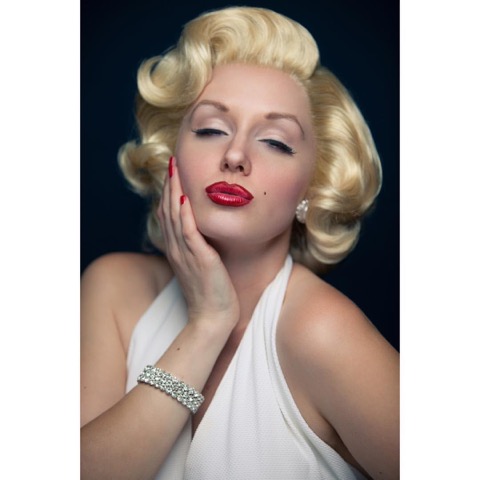 Stephanie first discovered her love for Marilyn at the age of 14 when she landed the role of Audrey in "Little Shop of Horrors". When the costumer put her in the iconic Marilyn white dress, many people noted her resemblance to the blonde bombshell.
After multiple cabarets and performances throughout college and Vegas as Marilyn, it became apparent that Stephanie had something special with portraying Ms. Monroe.
Stephanie enjoys keeping Marilyn positive, light and flirty. She remains in character throughout the entirety of the event and knows Marilyn's life backward and forward. It is important to Stephanie to continue learning more and integrating that knowledge into her performances.
Stephanie currently works at Universal Studios and is one of two performers in the world to have the blessing from Joshua Greene, who personally knew Marilyn.
PHOTO GALLERY